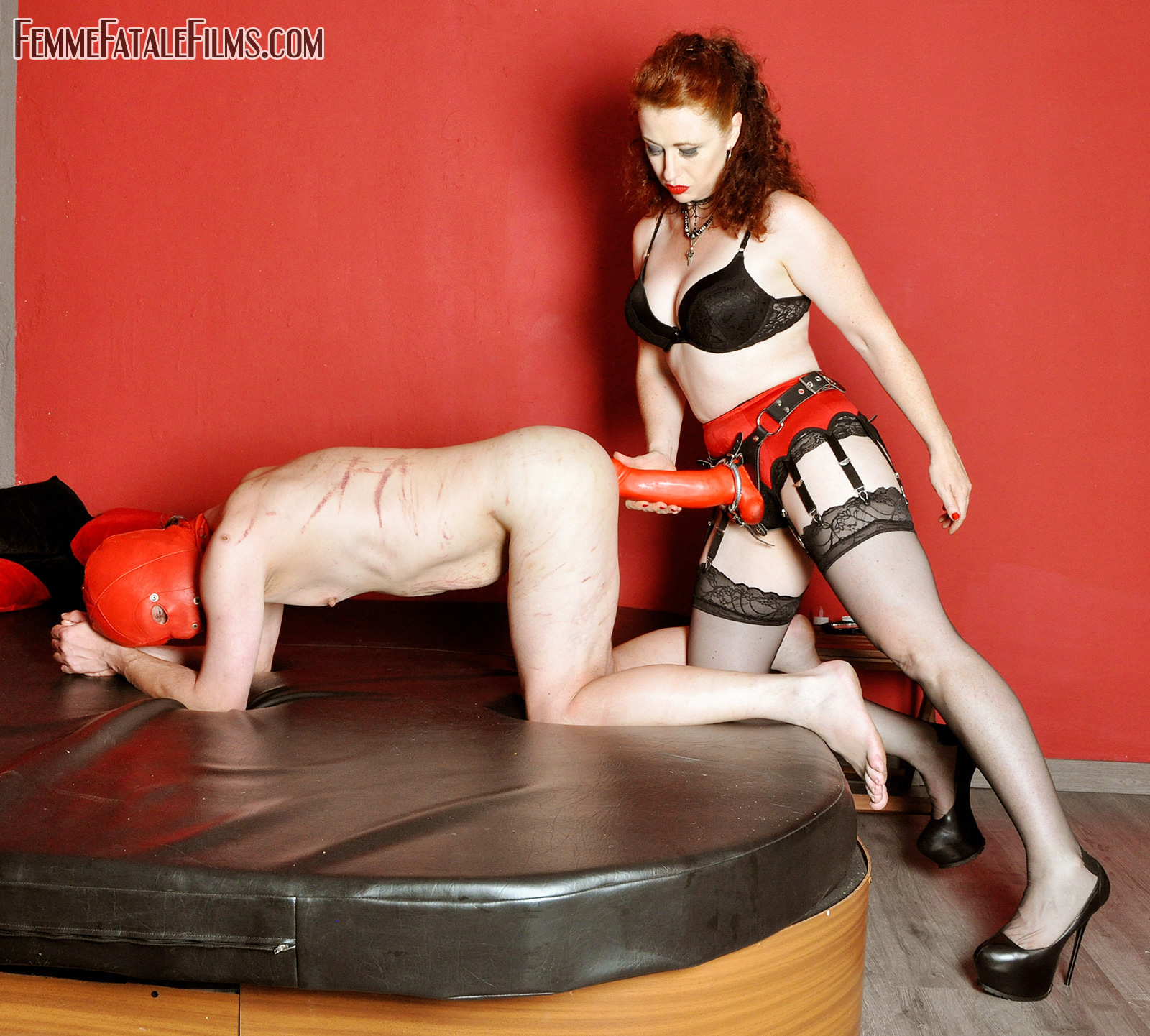 The big red one is out and ready to stretch the slave's ass! After being made to gag on it first, Mistress Lady Renee thrusts the huge red strap-on cock deep inside her slave. It doesn't matter how much he moans in agony, it's going in hard and fast!
These are free images from Femme Fatale Films, featuring pegging performed by Lady Renee.
Mistress Renee is  firm believer in Female Supremacy and a strict enforcer of FemDom Protocol, Mistress Lady Renee will have you trembling before her and craving for her attention. Towering high in her six inch heels, she stands a very intimidating 6ft 4 inches tall (195 cm) Her naturally dominant demeanour and sharp witted tongue make her a real Femme Fatale Force to be reckoned with.
Specialities: Strap-on, Anal-Play, Bondage, Psychological Domination.