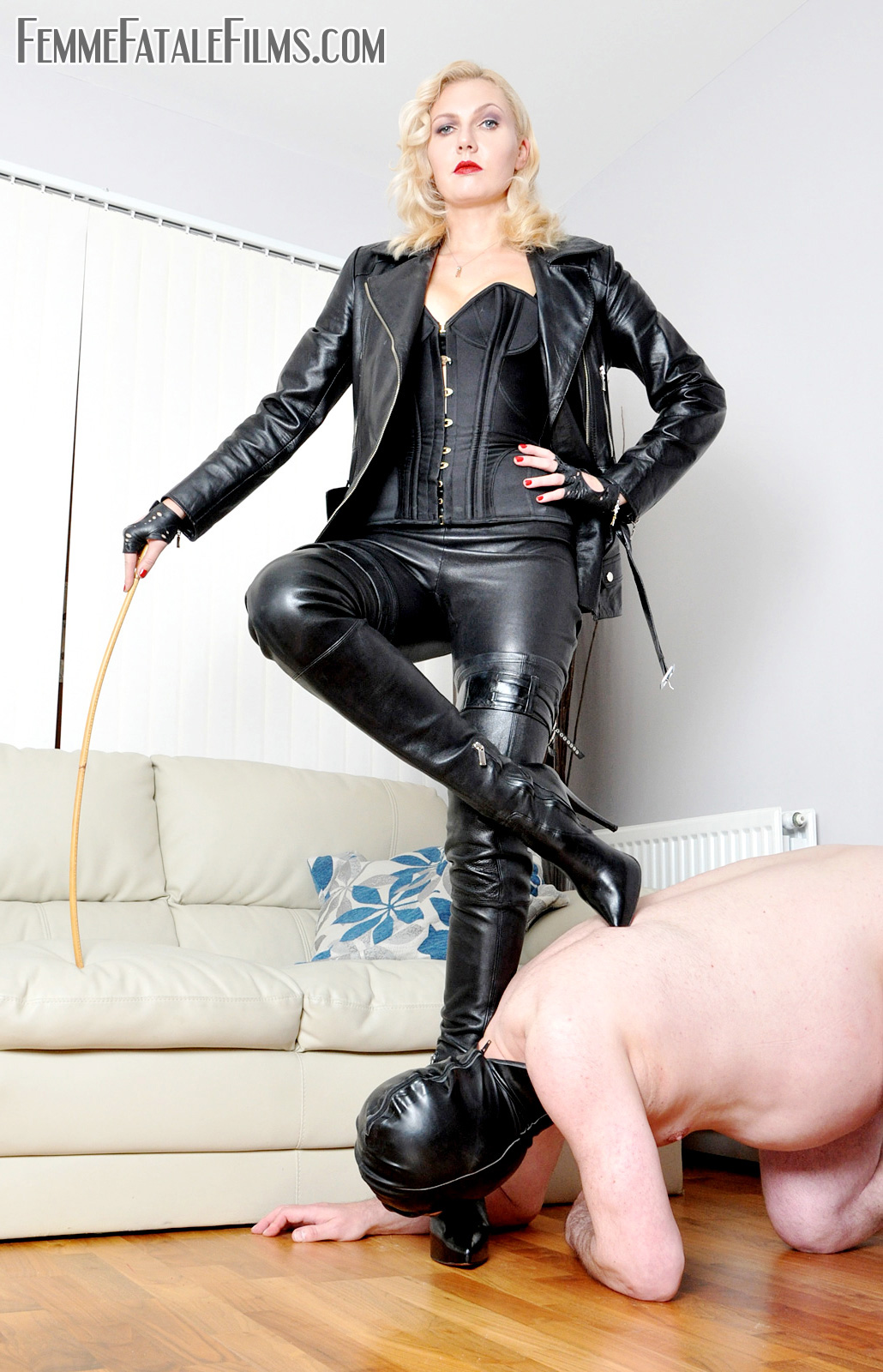 A slave with a huge boot and leather fetish, eager to please his Mistress is very easy prey for Mistress Akella… he may lick and suck her boots, but his indulgence must come at a cost! After some ingenious placement of a few vicious clamps, the slave's work is made that much more demanding.
These are free images from Femme Fatale Films, featuring CBT and Boot Worship performed by Mistress Akella.
Mistress Akella is a tall, long-legged, stunning blonde Baltic ex-model, and a true lifestyle dominant with a stable of slaves. Although capable of great physical sadism, her focus lies in mental domination, controlling you with her mind and the power of her voice. Her extensive wardrobe of immaculate leatherwear is a fetishist's dream.