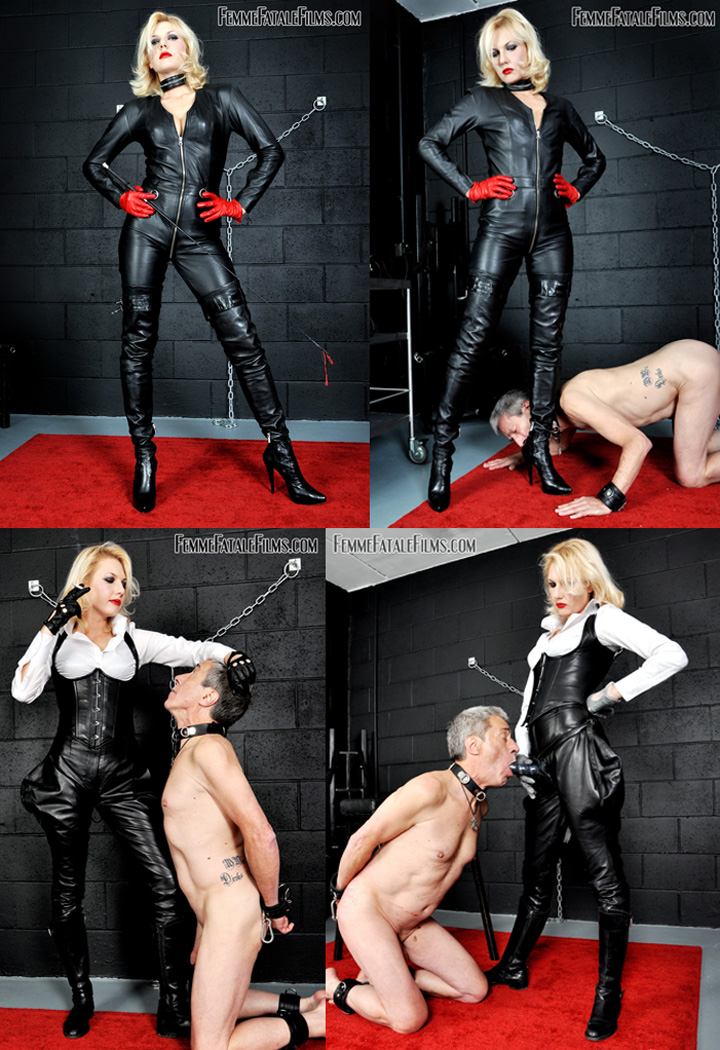 It sounds like a simple command, doesn't it? Who could possibly desire to refuse anything to one as beautiful and sadistic as Mistress Akella? Being disciplined by her leather-gloved hand, tormented by her cigarette, treated to electrics, strap-on, the whip… in her intoxicating presence, how difficult could it be? This keenly intelligent and creative Mistress finds a number of ways to make it very difficult indeed. Even her seasoned slave struggles to keep up as she toys with his body, will, and wit.
Mistress Akella is a tall, long-legged, stunning blonde Baltic ex-model, and a true lifestyle dominant with a stable of slaves. Although capable of great physical sadism, her focus lies in mental domination, controlling you with her mind and the power of her voice. Her extensive wardrobe of immaculate leatherwear is a fetishist's dream.
These are free images from Femme Fatale Films, featuring Mistress Akella.
Personal Websites:
https://twitter.com/Akella7

This website is an expression of true female dominance, through the many Mistress of Femme Fatale Films and The English Mansion
Female domination takes on a plethora of individual styles and activities, at the expert hands of the world's most talented Dominatrices and it is that untethered variety which I will always seek to reflect through FemmeFataleFilms.net