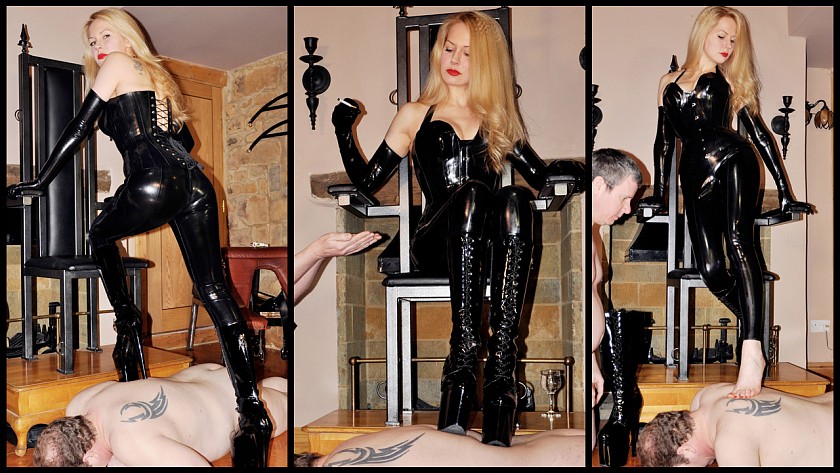 The latex clad Mistress Eleise decides her two slaves will be nothing more than objects for her: one a carpet for her feet, the other an ashtray. She starts off by giving her carpet a good hard trample in her skyscraper boots before enjoying a cigarette, ensuring her human ashtray gets a good mouthful of not just her ash, but her spit as well. Once her boots come off, the carpet slave gets a good hard trampling and slapping with her bare feet, before he's made to lick and clean her dirty soles.
These are free images from Femme Fatale Films, featuring tramping and human ashtray performed by Mistress Eleise de Lacy
The infamous Mistress Eleise de Lacy. London Dominatrix, jet-set Femme Fatale and former resident Domina of The English Mansion and FemmeFataleFilms.
Specialities: Mind Games, Role-play, CP, Bondage, TV/TS Transformation, Dressing for Pleasure