For embarrassing her the night before at a party and collapsing over the toilet when they got home, she decides to teach him a memorable lesson. A good hard dildo fucking up the arse is in order, whilst chained to the toilet. He wont forget that in a hurry!
These are free images from Femme Fatale Films, featuring humiliation and pegging performed by Mistress Eleise de Lacy
The infamous Mistress Eleise de Lacy. London Dominatrix, jet-set Femme Fatale and former resident Domina of The English Mansion and FemmeFataleFilms.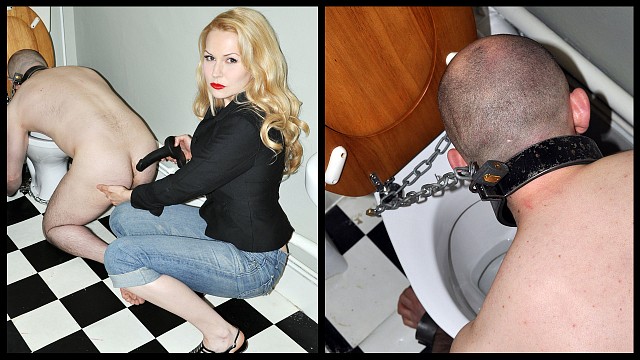 Where Based:
Paris, France, Monaco, Mainland Europe