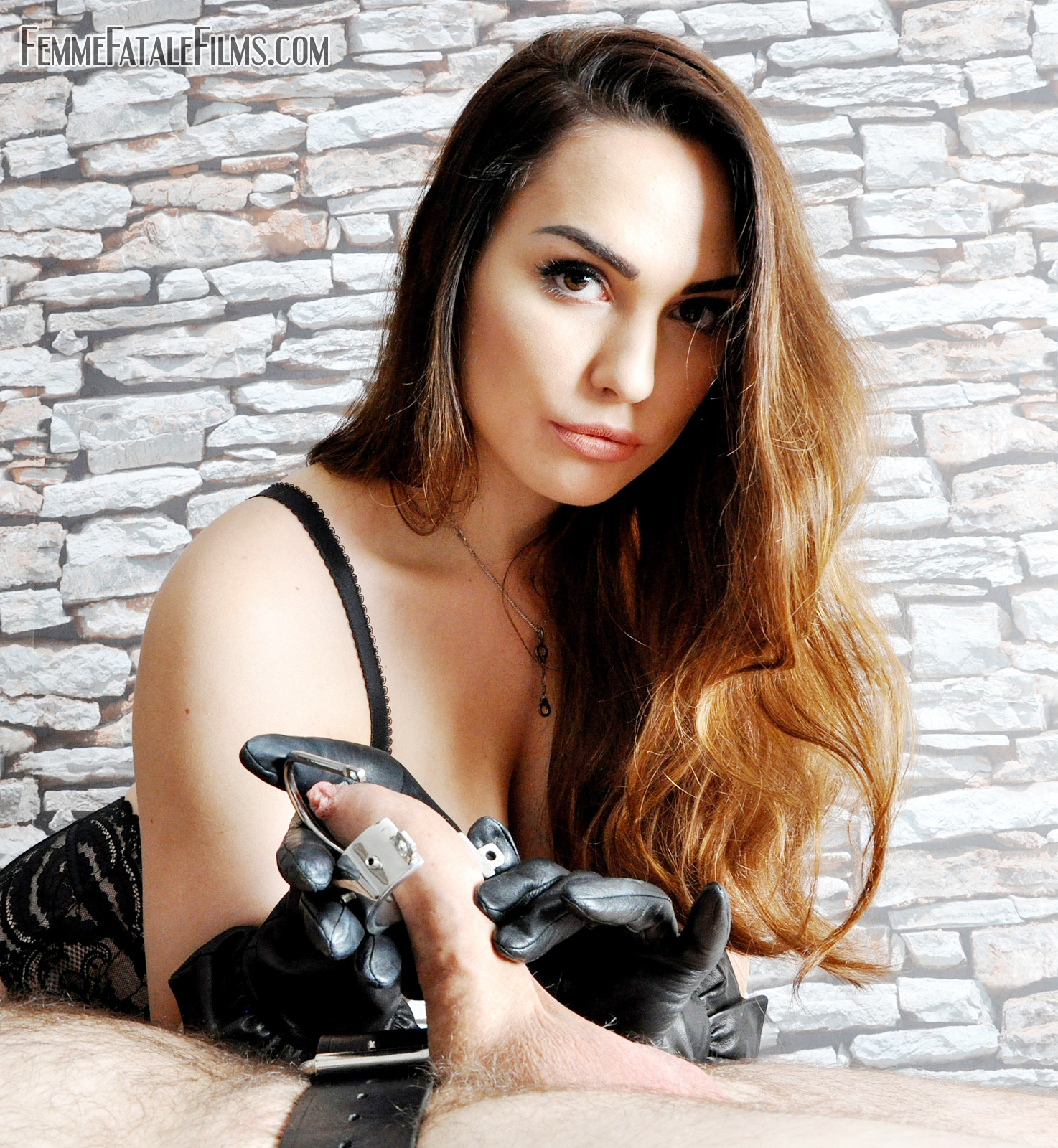 Featuring Mistress Serena. Mistress Serena at her most sensuous yet sadistic best! She toys with her victim strapped to the bondage bench, teasing and tormenting him, smothering his face with her perfect posterior, but only after she's collared his cock with a spiked ring. Each time he throbs in lustful excitement, the agony gets ever more extreme. She uses him as her ashtray, blows smoke in his face and sensuously spits into his mouth to wash down her ash.
Finally the prosthetic pussy comes out, humiliating enough, but when she pours his own cum down his throat the realisation hits… He is her toy, to use, abuse and humiliate however she wants and whenever she likes.
This is a free video and images from Femme Fatale Films, featuring a CBT and milking scene performed by Mistress Serena.